Jeff Barnes
Apply Richmond45! when scheduling or paying for a $45 discount on your client's home inspection.
Meet Jeff Barnes, our Richmond Team Lead/Senior Inspector. Jeff is a licensed inspector who delivers home, radon, termite and mold inspections across the greater Richmond region.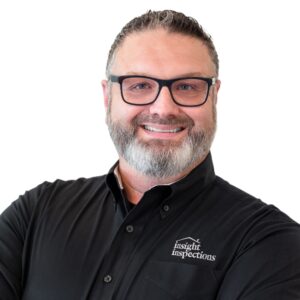 jeff.barnes@insightinspections.com
571.524.2181
Jeff has completed 2,500+ inspections of all types of structures, ranging from historical late 1800s to new construction. He grew up in construction in multiple trades from foundation to finish.
​Jeff is an InterNACHI Certified inspector with extensive experience and communication skills, which gives him the skill to deliver complex information in an understandable way for clients and agents. Jeff is always available after inspections for questions about reports or home maintenance.
Jeff considers himself a relocated native of Richmond, enjoying the food, music, and art culture. Jeff is a father of two teenagers and enjoys traveling with his family and outdoor adventures. He loves cooking meals and spending time with friends and family. When he's not snowboarding, he competes in obstacle course races.