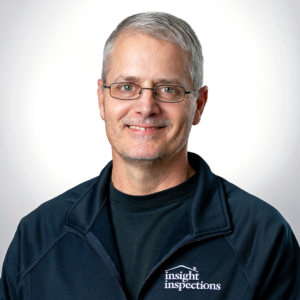 James Mayo-Pitts
PHONE: (571) 730-0891
EMAIL : james.mayo-pitts@insightinspections.com
LICENSES :

| Jurisdiction | Inspection Type | License Number |
| --- | --- | --- |
| Virginia | Home Inspection | 3380001858 |
| Virginia | Indoor Air Quality (Mold) | NACHI21030334 |
| Virginia | Radon Inspection | NACHI21030334 |
James combines his experience in home renovation and property maintenance with a practical understanding of home ownership to deliver exceptional home inspections. His knowledge, inspection experience, and teaching skills give customers peace of mind during the home-buying process.
James is a proud veteran of the US Army and a lifelong public school educator. He has building and property maintenance experience with private and large public organizations. Home inspecting is a natural extension of his love of creating and maintaining beautiful homes. James is a craftsman – he truly enjoys the complete, hands-on process of converting a tree into lumber then into a final product.
James spends much of his free time exploring the outdoors with his family. They live in a log home on the bank of a river in central Virginia.