Felipe Machado
Apply Felipe50! when scheduling or paying for $50 discount on your home inspection.
Meet Felipe Machado Ferreira, our Senior Inspector who is fluent in English, Spanish and Portuguese. Felipe is a licensed inspector who delivers home, radon, and termite inspections across the greater Baltimore-Washington-Northern VA region.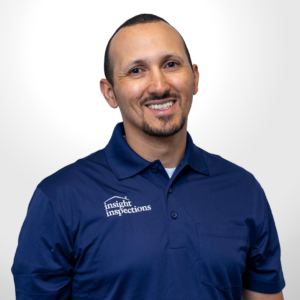 felipe.machado@insightinspections.com
571.334.2264
Felipe is a licensed Senior Inspector, a member of InterNACHI, and also a Certified FAA-licensed drone operator. Felipe enjoys educating homebuyers on how systems work and how to maintain their investment. Prior to becoming a home inspector, Felipe was a software project manager and a language center manager. He is a detailed observer and has a great ability to communicate with people from many different cultural backgrounds. Felipe is an outdoorsman; his hobbies include cycling, mountain biking, and reading.